SquareByte.ca can help your business grow its digital presence.
We specialize in everything having to do with tech skills, website development, and digital marketing.

Grow your business
You've got the skills and the ideas; we can help you streamline your process and reach your target audience.

Enhance your web assets
We can make your website run smoother, more securely and with a better user experience.

Build For Success
Using a custom approach, we can help develop your tech stack and position you as an industry leader.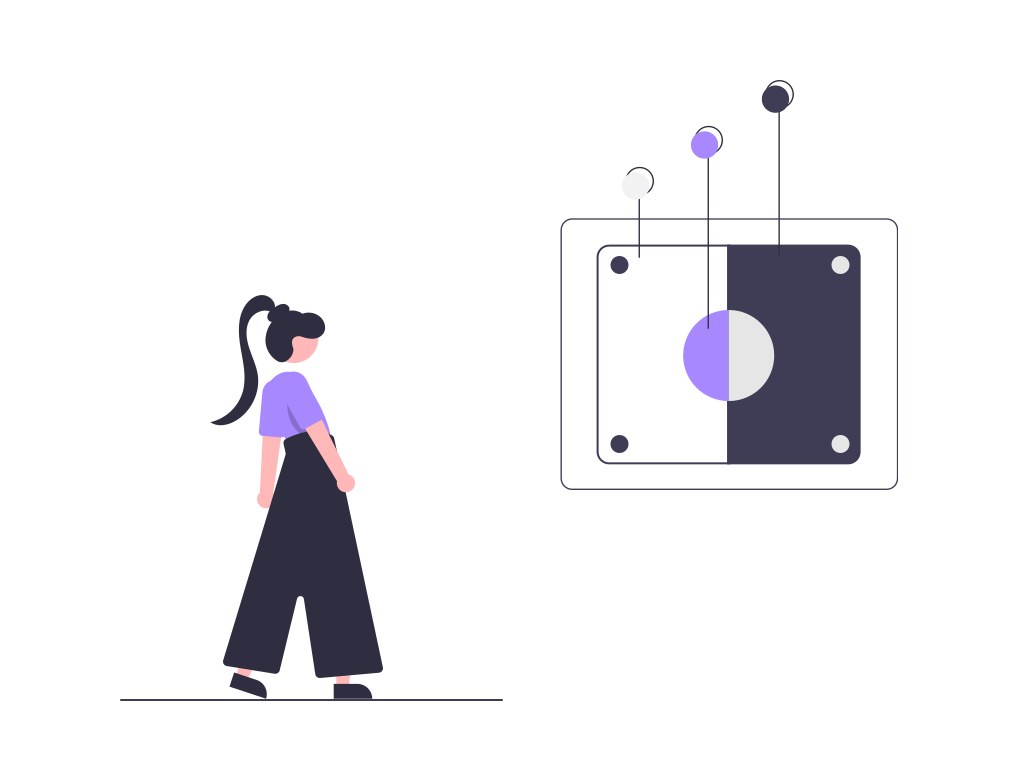 We can help you make informed decisions.
Here is our tried-and-true method for making the most out of your digital presence.
We start by gathering information, then we make a custom plan that can help you grow your web assets.
#1. SEO Audit
We can help you take inventory of your web assets and understand how well your site performs on Google. Audits range from quick-and-dirty to super detailed, depending on what you're looking for. We work with you to choose the most effective approach.
#2. Set up Analytics
We're big believers in following the data and making informed decisions. If you're looking for success, don't take a guess. Use these free and powerful tools to your advantage… Ask us how!
#3. Advanced site audits
How's your site's loading speed? What can we learn from your Search Console? Is there anything we can do to improve your site's technical performance?
We can grow your online visibility.
Ready to grow your audience, traffic and conversions? We can help with that!
We use a combination of SEO, social media, and real-world marketing to help you grow your business.
#1. SEO is our strong suit
We stay on top of the latest SEO trends so you don't have to! We know what Google is looking for, and what it penalizes. Don't take a chance with anything less. On-page elements, backlinks, and metadata are just a few of our services.
#2. Social media is WITHIN REACH!
We know how hard it is for small businesses to stay engaged on social media. We can help you choose your channels, streamline your process, and even manage your social media altogether!
#3. Killer Content x_x
We won't settle for anything but CONTENT THAT SLAYS! Google is looking to serve up the best content, and we can help you get there by coaching your content creation process or writing your content.
#4. Competitor Research
What are your competitors doing that you could do better? We've helped businesses build their backlink profiles, make use of JSON+LD, make their websites faster & more secure, and find the right social media channels, all based on similar businesses in their field!
We can take you where you want to go.
Are you the Do-It-Yourself type of business owner? Why not fast-track your skills with custom tutoring and workshops?
We teach computer programming, web development, SEO, cybersecurity, OSINT, and more!
#1. Learn programming!
Learn how to make your own computer programs in Python and other languages. We also teach block-based programming for young programmers. Ask us about Scratch and Scratch Jr.
#2. Learn web development!
We can show you how to make great websites for your own business or for clients. Want to learn HTML or CSS? We've got you covered!
#3. Learn other tech skills
What would you like to learn? Computer networking? Cybersecurity? Open-Source Intelligence? Let us know!
We can help your business thrive!
Ask us about different ways you can grow your business. We can help you set goals, find project funding, create networking opportunities, and more!
How about a free consultation? Let's chat. 📞
Email us at info@squarebyte.ca to set up your free 15-minute consultation.*
Simply let us know your name, business name & availability, and we'll get back to you today or tomorrow!
*Eligible businesses for free consultations include For-Profit or NFP groups and businesses based in qathet Region, as well as NFPs Canada-wide.